Stay Safe With Tire Services at Harbor Nissan
Because your tires are the only components of your vehicle that come in contact with the road, they are critical to nearly every aspect of your vehicle. It is often said that a good set of tires is one of the most impactful improvements you can make to your vehicle. Visit Harbor Nissan and get the right set of tires for your vehicle today!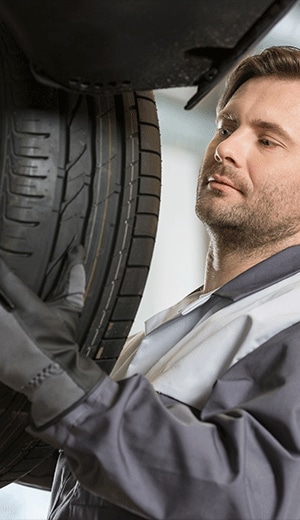 Why Do Good Tires Matter?
Your tires are responsible for almost everything that your vehicle does. When you accelerate, your tires grip the road to pull you forward. They do the same to slow you down when braking. And when you steer, tires manage the weight of your vehicle and give you the grip you need to get through the twists and turns. Your tires even push water away from the road surface to give you control in the rain. A bad set of tires can be incredibly unsafe and even uncomfortable, so it is important that you always know the status of the tires on your vehicle.
Checking My Own Tires
If your tires are low on tread, a simple test will let you know if they have any life left in them. Hold a penny upside in each of the grooves across your tread. If you can see the top of Lincoln's head, your tires are low on tread and it's time for a new set. Tires without enough tread will have a hard time gripping the road and providing you with a safe drive. They are also more prone to unexpected blowouts that can lead to an incredibly dangerous situation.
Visit Our Dealership Today!
Our dealership in Port Charlotte has a wide range of tire options to choose from! Visit us today to find the right tires for your vehicle so you can get back on the road with safety and confidence on your side.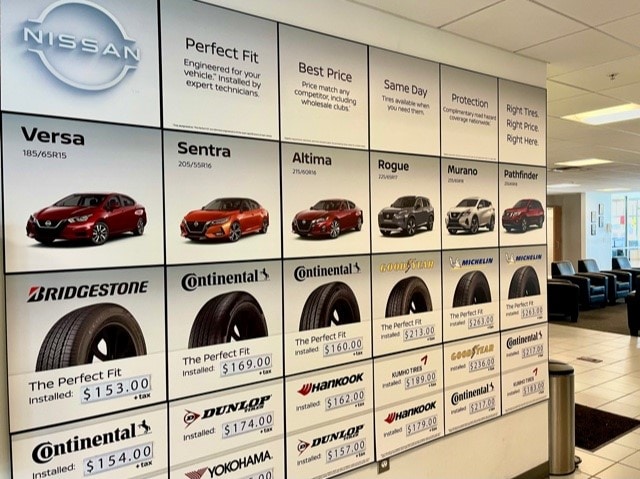 Hours
Monday

9:00AM-7:00PM

Tuesday

9:00AM-7:00PM

Wednesday

9:00AM-7:00PM

Thursday

9:00AM-7:00PM

Friday

9:00AM-7:00PM

Saturday

9:00AM-6:00PM

Sunday

10:00AM-4:00PM