Get Your Oil Change at Harbor Nissan
As you drive your Nissan you appreciate the smooth power delivery and peppy performance when you apply a little extra throttle. To keep that satisfying feeling going, it is important to take good care of your engine, and the first step to that is regular oil changes at Harbor Nissan.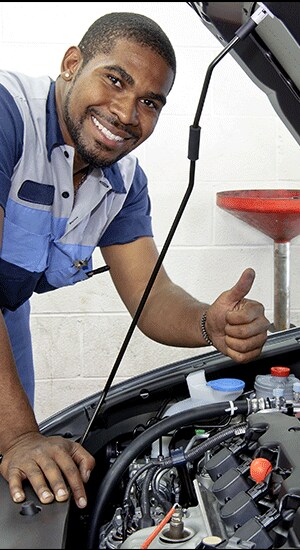 The Importance of Oil Changes
As you drive, your engine generates lots of heat. That is because internal metal parts are moving at thousands of revolutions per minute, and the only thing keeping them from directly rubbing against each other is your motor oil. Over time, that heat causes your oil to oxidize. This makes it too thin to properly coat and lubricate your internal engine parts causing extreme friction, heat, and wear. Having your oil changed regularly ensures that your engine is well protected so you can drive with confidence and enjoy your Nissan for years to come.
Why Do My Oil Change at Harbor Nissan?
When it is time to change your oil, let the experts at Harbor Nissan take care of the job. Our staff of technicians are Nissan certified, so they know your vehicle inside and out. That means they not only know exactly what type of oil is best for your engine, but they can help you stay ahead of any other potential trouble thanks to their experience with these vehicles.
Furthermore, we use only genuine Nissan parts to service your vehicle, so you always have the right parts for the job.
Visit Harbor Nissan Today!
If your Nissan model is ready for its next oil change, visit our dealership today. You can schedule your oil change service online to reserve a slot, or visit us and make an appointment in person!
Hours
Monday

9:00AM-7:00PM

Tuesday

9:00AM-7:00PM

Wednesday

9:00AM-7:00PM

Thursday

9:00AM-7:00PM

Friday

9:00AM-7:00PM

Saturday

9:00AM-6:00PM

Sunday

10:00AM-4:00PM